Optimal Tokyo furnished apartment for student and single. Also available for couple living together.
---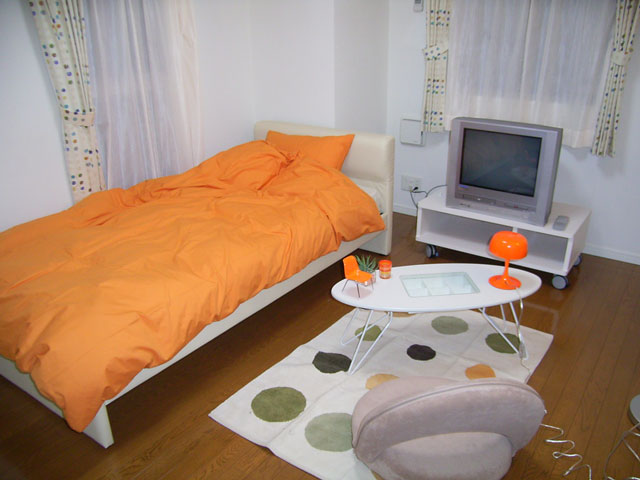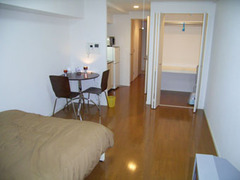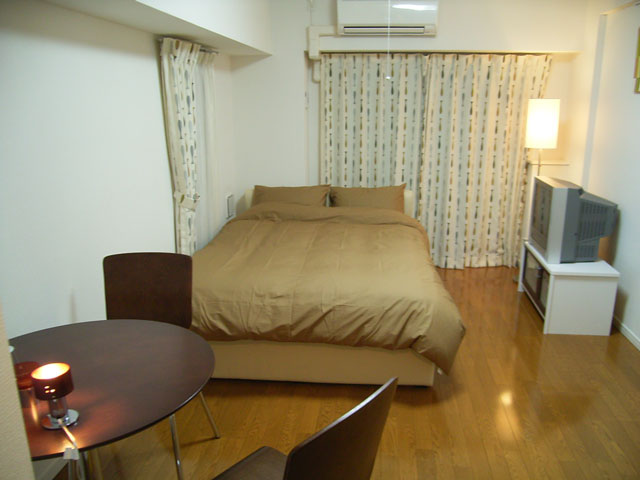 Tokyo anyway rents are expensive! Especially around the city center depending on the conditions, 25㎡ single room also rent around \10,000. When you add deposit, key money,brokerage commission, essential of life cost and also moving cost then, it will become quite a big burden.
Students and singles, such as bachelors planning to live temporary in a single room, urban areas is convenient budget to such commuting, it is quite severe for current situation.
---
Furnished property deals good value than monthly property!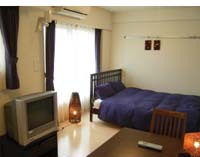 [Tokyo furnished rental] is introducing a well furnished apartment and mansion which are located in a most popular area of Tokyo like Shinagawa, Shinjuku, Ginza, etc. It focused on a property with deposit 0, key money 0.
Compared to short-term weekly or monthly mansion, if to live more than six month then it is a good deal to rent a well furnished apartment. Moreover, it is a big attraction to purchase and moving cumbersome furniture.
(Left picture: Our furnished roperty Glass Stage Gotanda)
---

It is possible to share a 1R room with your friends or couple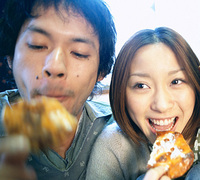 Property that is introducing in here is not just a furnished apartment! Usually one room is designed to live a one person but our company designed it a share room to live a young couple or friends.
[Want to keep cheap initial costs][Want to live with a friend even the space is narrow]. We will cheer for such Tokyo lover kid who live a city unique life.
This sites are recommended for those people
・I want to keep initial cost like key money and deposit money.
・I want to live in a popular area of Tokyo in a cheap cost.
・First of all, I like to test a share room with my friend.
・I want to use only a fee year of my job transfer.
・I want to keep the furniture, home appliances and moving costs.
・I want to stay long senior generation in Tokyo.
---

Why furnished is good deal?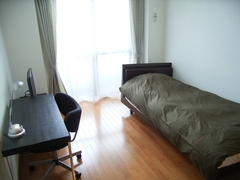 When you start living alone, when it comes to buy a large home appliances and furniture, such as washing machines and refrigerators, it becomes a significant expense. It also takes
a time and effort to choose and buy a furniture. And, the price to dispose furniture and home appliances doesn't have pay.
Students and single or businessman lifestyle may change in a several years, possibility of moving a room also high. That's why it is good have a furnished room than buying a furniture. Now a days, retirement senior people and short-term training or summer school people renting a room in Tokyo has also increased.
We offer a well settled room with a necessary appliances of life such as furniture and other electronic appliances. Ichii well furnish prepares bed, television, refrigerator, table, a large furniture like air condition with which a move is burden. You can coordinate your room as you like.

Basic Equipment Set
| | | | |
| --- | --- | --- | --- |
| Net Environment | Bedding |  Bed | Desk or Table |
| Watching Machine | Refrigerator | Microwave Oven | Air Condition |
| LC Television | Linens | Dinnerware | Lighting Equipment |
| Curtain | Vacuum Cleaner |  Dustbin |  Hanger |
※Furniture by costumer convenience can't be removed so please accept it beforehand.
※You have to bear 36,750yen for house cleaning fee. linen cost at the time of contract.
※In addition, there is Key Exchange and Insurance.

Benefit of furnished property

・You don't have buy a large electrical product and furniture so it's economical.
・A move is easy.
・Maintenance of home electronics are free.
・It's easy to move.
・Disposal of furnish is unnecessary.
---
The interior where coordinate were considered.
If you see the picture, you will understand but just because the rent is cheap, we don't put a cheap furniture that are just used freely!
For a long time, our company offer furnished guest house and monthly to the foreigners. Because of that the total coordinates which fits the grade of your room are also considered and furniture is being arranged.
(The picture right: Property with our furniture: Twin Morisita)
Our properties are basically deposit of 0yen and fee of 0yen but please be careful about the following points.
※When there is difference in information and present state, we will give priority to present state.
※With separate Insurance.
※In the case of agency, it requires special broker's commission.
※A contract method isn't the short term type contract like a monthly, it is a rental contract of conventional.
Please read 「Which type of rent a room best matches your needs in Japan?」 who would like to know more details.
・Real estate agent for foreign visitors. Our English, Korean, and Chinese speaking staff members we make it easy for you to find your ideal accommodation in Tokyo.
Please contact us whenever you have questions. 

---
MAST because it's a special agent, feel Relieved
Our site is "dedicated to renting furnished site" which is being managed and operated by an Ichhi Corporation. MAST is renting brand of Sekiwa Real Estate which will offer a high-quality rental apartment of Sekisui House and attentive service of Sekiwa Real Estate to a customer.
And MAST is a special agent in a real estate company so you can search your room with confidence. We would like just to introduce a room but also thinking to send various information of residence one after another. Please use our site as an advice information site for your new
single living life in Tokyo.