Ichhi Corporation is a real estate company which offer an excellent renting property centering on metropolitan area.
---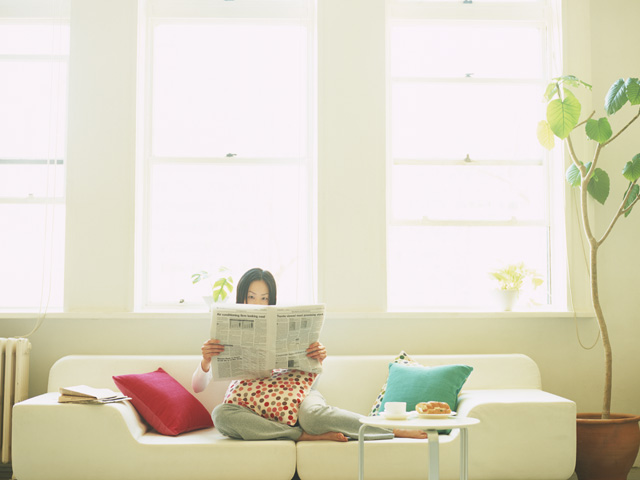 Ichhi Corporation is a MAST member store of relief and trust. A rental apartment of MAST is renting of Sekiwa Real Estate which aimed you promised a high-quality rental apartment of Sekisui House and attentive service of Sekiwa Real Estate, and offer you a good residence. MAST provides only real state company of trust in close contact with community. You can surely look for your room.
In order to respond to diversifying customer needs, in addition to the counter services at each store (Shinjuku, Ikebukuro, Akihabara, Kichijoji, Seoul Branch) Internet is also widely used, we have run a variety of site.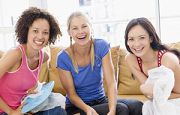 Managed properties to another resident target "long-term residents for rent," "short stay for rent", "furnished rental" in such as "guest house", "elderly only rent" also are focused, and we introduced in each of the home page.
In addition, the International Department of the Ichhi real estate, the real estate department of foreigners only. We support the foreigner who visit Japan from all over world so that they can look for room smoothly.
Currently, by our foreign staff English, Korean, Chinese, Nepalese, 7 language of the corresponding. Also we have got popular with foreign visitors that are looking for a room in Tokyo.
Overseas and international exchange, also towards foreigners, a little unique real estate business, also in various media magazines, TV, radio, we are pleased to introduce a large number.
---
【Company Profile】
Trade Name: Corporation Ichhi
Headquarters: Shinjuku-ku, Tokyo Shinjuku 6-7-1
Telephone 03-5379-5272 / FAX 03-5379-5274
Representative: Representative Director Ogino Masao,
Officer: Director Hiroshi Uchida, Makoto Kataishi, Tsutomu Sakai, Masanori Saeki
Established: April 1980 Capital: 20 million yen
Building Lots and Buildings trader's license: Tokyo governor license (9) No. 39 368
Member organizations: – ·All Japan Real Estate Association
·The Institute of Real Estate Guarantee Association
·Foundation Japan Rental Housing Management Association
·The Institute of Tokyo Kyodo housing association
  ◆イチイグループ営業所のご案内
---
【Main Business】
Mediation of real estate sale and purchase and lease
Real estate management general
Insurance agency
Sale of various types of information and communication equipment
Various factors business before incidental in each item
・Real estate leasing brokerage business 不動産賃貸仲介事業
・Real estate buying and selling business 不動産売買事業
・Real estate management business 不動産管理事業
・Consulting Business コンサルティング事業
・·Home remodeling business住宅リフォーム事業
・Coin parking business コインパーキング事業
・Trunk room, bike container business トランクルーム・バイクコンテナ事業
---
【Ichhi Group, affiliated companies】 
・Ichhi Corporation
Headquarters 〒141-0031
3-5-17 Nishigotanda, Shinagawa-ku, Tokyo
Representative: Ogino Masao
Senior Managing Director: Hiroki Shimazu
Web site http://www.japt.co.jp

・Estate Gallery
〒160-0022 6-7-1 Shinjuku, Shinjuku-ku, Tokyo
Representative Director: Masao Ogino
Senior Managing Director: Satoshi Matsuda
・J&F Plaza
〒150-0043 Dogenzaka 225 bldg. 8F, 2-23-14 Dogenzaka, Shibuya-ku, TOKYO
Representative Director: Masao Ogino
Web site http://www.jafplaza.com
・Advance net
〒160-0022 KN Shinjuku Bldg. 8F, 2-6-4 Shinjuku, Shinjuku-ku, Tokyo
Representative Director: Futatsumata Kazuhisa
Web site http://www.advance-real.co.jp/
---
---
ICHII is a leading real estate agency supporting foreigners from all over the world by helping them to find the right accommodation for their needs in Tokyo, Japan. 
In total we run over 12,265 apartments and guesthouses. An apartment can be chosen from many popular locations in central Tokyo, in districts such as Shinjuku, Roppongi, Shibuya, Azabu, Shinagawa and more.
Our staff who can speak English, Korean, Chinese, Russian, and Mongolian speaking will make it easy for you to find your ideal accommodation in Tokyo and at an affordable price.
・Elderly private rental housing
"All of the living space friendly to the elderly," we are aiming the provision of such rental housing. Even when there are no guarantor, care is needed, we will propose the rental housing that can continue to live in peace.
We have also plan of a new style features such as Day Service Center, Short stay for the elder. In addition, we also introduce care with nursing homes, so please order.
A group company of Ltd. Ichhi "Estate Gallery", the Company operates a "day service morning glory saplings" in Itabashi-ku, Tokyo. We provide for warm nursing and service attentive to an individual and have everybody in an area use it.
・Tokyo Furnished Property (東京家具付き物件)
"With Tokyo Furniture Rental" is, Shinagawa, Shinjuku, Ikebukuro, such as the city center of Tokyo, we introduce a mansion, apartment furnished with consumer electronics around the popular area. Property with deposit, key money 0 is center.
All of the rooms are two people occupancy also possible, the security deposit and key money and management costs is 0 yen. It is charm that Tokyo life is begun lightly by 1 suitcase.